Phase 1 of Cedarbrook is now selling. Located in Chilliwack, British Columbia. Cedarbrook is a new Master Planned Community by Westbow.
HOMES FOR EVERY STAGE
With over 600 homes in a variety of sizes and styles, Cedarbrook offers a home for every family. From townhomes to duplexes and single family homes, each unit offer unique modern styling.
BRINGING YOU CLOSER TO NATURE
Nestled between the Chilliwack River and Mountain, Cedarbrook brings you closer to nature. The community is surrounded by over 4 kilometres of walking trails and hosts several parks including a dog friendly park.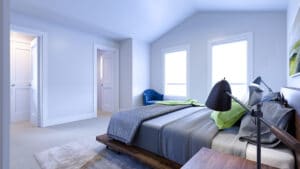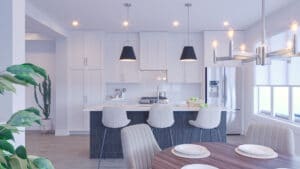 ROWHOMES
Phase 1 features a selection of Lane Homes and Row Homes. Starting at only $550,000 the Row Homes at Cedarbrook feature 3 bedrooms.
A simple yet stunning home nourishes everyday moments. Large windows, high ceilings, and open floor plans with airy space are a few of the highlights of the Row Homes. A cozy fireplace anchors the living area and a functional kitchen makes the home perfect for every day living. With meticulous details and carefully selected finishes, even the ordinary can become something beautiful.
BOOK A SHOWING
Looking for more information? Contact our sales team via liveatcedarbrook.ca/book to book an appointment and learn more about these amazing homes.